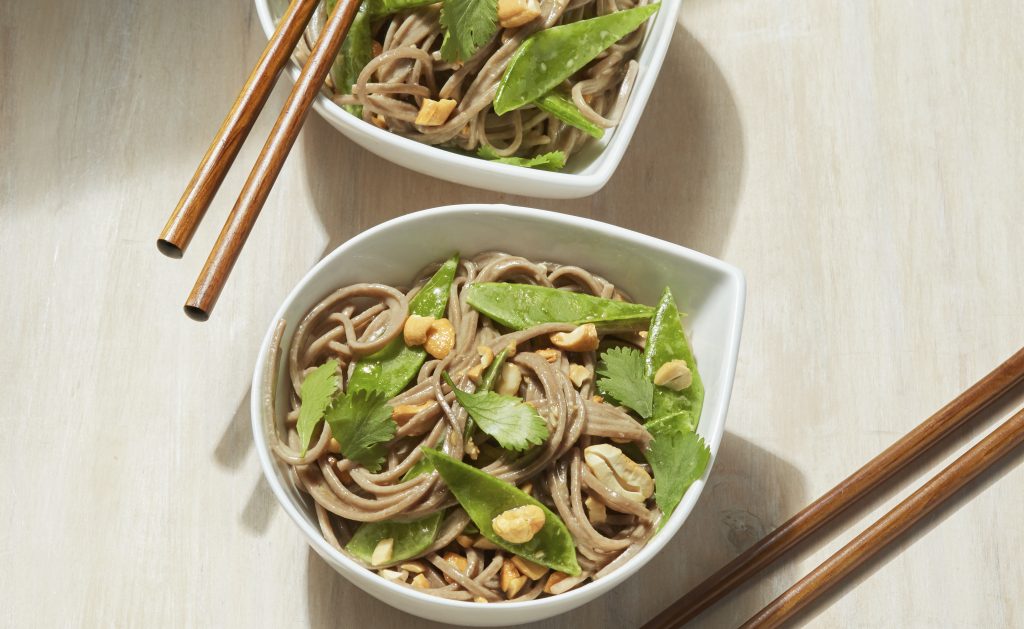 This soba noodle salad is great for lunch dinner or a small little snack! Simply, boil the soba noodles, mix a few ingredients with Not Just Salad Dressing and you've got an instantly flavorful sauce. The snap peas and peanuts add an automatic crunch and the cilantro adds a pop of freshness. Enjoy this soba noodle salad warm or enjoy cold the next day (makes great leftovers)!
sesame oil, plus more to serve
snap peas, plus more to serve, cut in half on the bias
cashews, roughly chopped, to serve
In a large pot, cook the soba noodles according to package instructions. Once tender, drain and rinse under cold water (to stop their cooking process). Meanwhile, in a large bowl, whisk the miso dressing, sesame oil, and soy sauce until combined.
Add the cooked noodles to the large bowl with the dressing, top with the snow peas and stir to incorporate. Transfer to individual serving bowls, drizzle with sesame oil, top with cashews, sesame seeds, and snow peas.
Not Just
Average rating:
0 reviews